Join my exclusive online classes!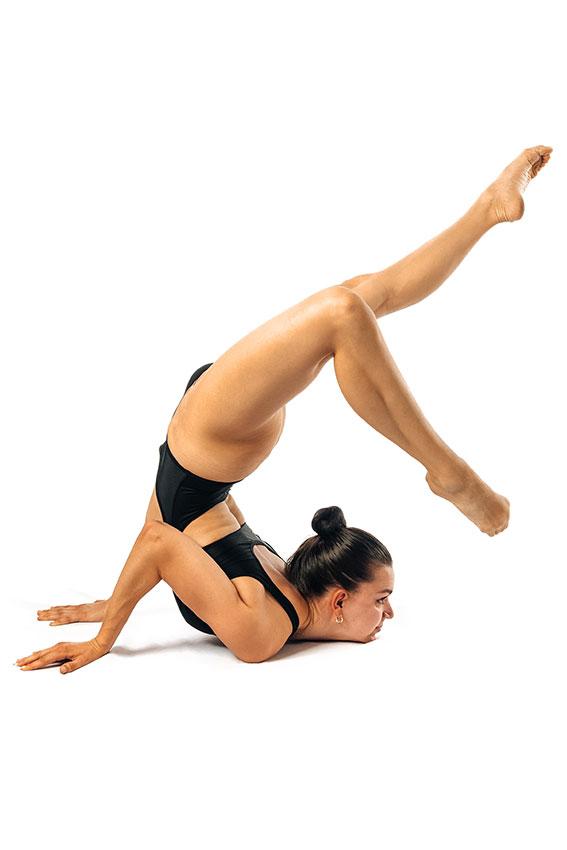 Fit & Flexy Program(get stronger and flexier)
An online strength and flexibility course for everyone. If your goal is to achieve front splits, middle split and nice backbends, this is the right program for you. Get new skills at the comfort of your home by joining my Fit & Flexy Program!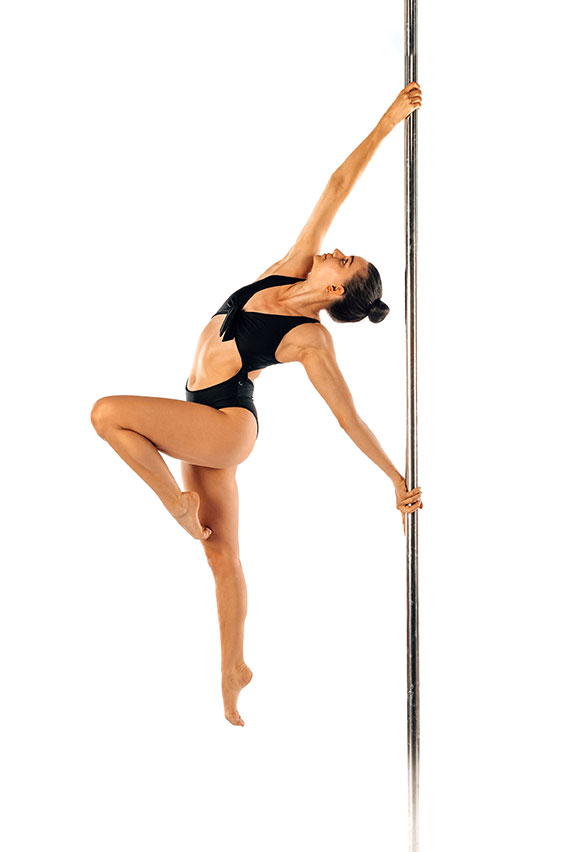 Pole Conditioning Program (get stronger for pole)
In this program you will get various pole conditioning workouts, with a good warm up and exercises on the pole, that will prepare you to learn harder moves on the pole. It is suitable for intermediate level students.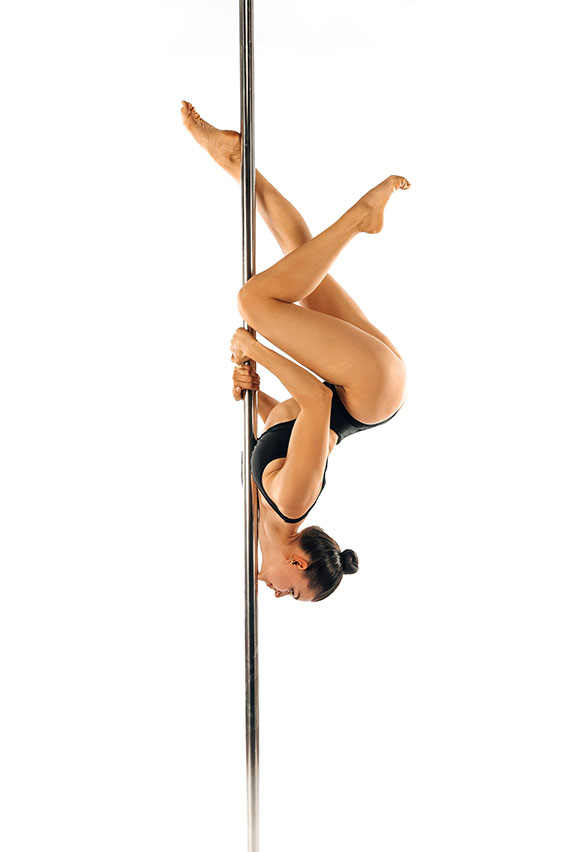 Pole Tutorials(learn new tricks with me)
I'm offering tutorials for various pole tricks for different levels. There are 6 levels of pole tutorials, and you get 10 different tutorials in each level. If you have a pole at home or access to a pole studio and would like to practice on your own, these tutorials were made for you!
I've never liked backbends so I started the class a little afraid. It totally surprised me🙌, I felt the movements built up slowly , progressive and with the perfect intensity. Bridge never felt better! Thank you 👏
Great training! I really enjoyed it like all the others too 😍 Thank you very much! You are so amazing and such an inspiration ❤️
You're an amazing teacher! It's the first time I do two workouts in a row, I just love your technique and your teaching 😍 getting fitter and stronger and I'll join for some pole too ❤️
It had never practiced the superman before. But thanks to your advice with the hips and the orientation I managed to pass it after several unshown trials 🤭☺️☺️
Thank you so much Tjaša!!! If it weren't for your exercises I wouldn't have even think or trust myself enough to try this💛🥰
I was suuuper impressed by the amount of exercises for only a 30 minute session! Totally focused on everything for the bridge. So sooo glad I am doing this Fit & Flexy program to get back on track!
Thank you tjasa!!! I've really loved the workouts in this programme!!❤️✨ will you be doing it again soon? X
I love how diverse the exercises are, even for warm-up. Feeling stronger already 💪🏼
I just joined yesterday evening and did your first conditioning workout! It was absolute great, really great work Tjaša!!
Hello Tjasa! I wanted to write to you to thank you for your tutorials. I took pole dance classes for 1 year and a half and I loved that, but I was so desperate because I wasn't able to invert. I tried EVERYTHING, watched every tutorial on YouTube but no… Impossible. Then ai decided to just stop pole dancing because I felt discouraged. And then, I saw your tutorial! Omg. I'm sooo happy because the first time I tried it, I succeeded eventually!!! 😍😍😍 Thank youuuu so much you are the best pole dancer, the most gorgeous and the best teacher 😍😍😍
I dis the abs workout two days ago and I had the biggest muscle ache ever 😂 and today I did legs and booty and splits, I was dripping of sweat! Felt so good 😄
Hallo Tjasa Thanks for the tutorials it is amazing and I am still trying some tricks❤️
Hard work pays off and I thank you so much for giving me a reason to get back and start to work hard again. (I was a bit frustrated when I came back after the Christmas break and felt like I was losing my strength). Thank you so much from the bottom of my heart ❤️ You are a great teacher.
First, I have to tell you that even if I took several months of pole dance lessons in a studio in Paris last year, I really noticed big progressions in my practice thanks to your beginner pole lessons. So thank you very much☺️😉
Why would you choose my online classes?
100% Online
Join from any part of the world anytime you want. My classes will fit into your schedule. Practice at your own pace at your own time.
Tips & Feedback
Get my personal feedback and tips on your execution. Make your flexy poses and pole technique perfect with joining my classes.
Pre-recorded clasess
Stop the class whenever you want, listen to my explanation and see my demonstrations as many times as you want. Work out at your own pace.
Join the family
Become a part of my big student family, connect with other women, meet new friends and get new inspiration.
Become strong & flexible ...
…from the comfort of your home and learn many new pole tricks. Work out at your own timetable and join our amazing pole community with people from all around the world. I'm offering different classes for different levels, from beginners to advanced students.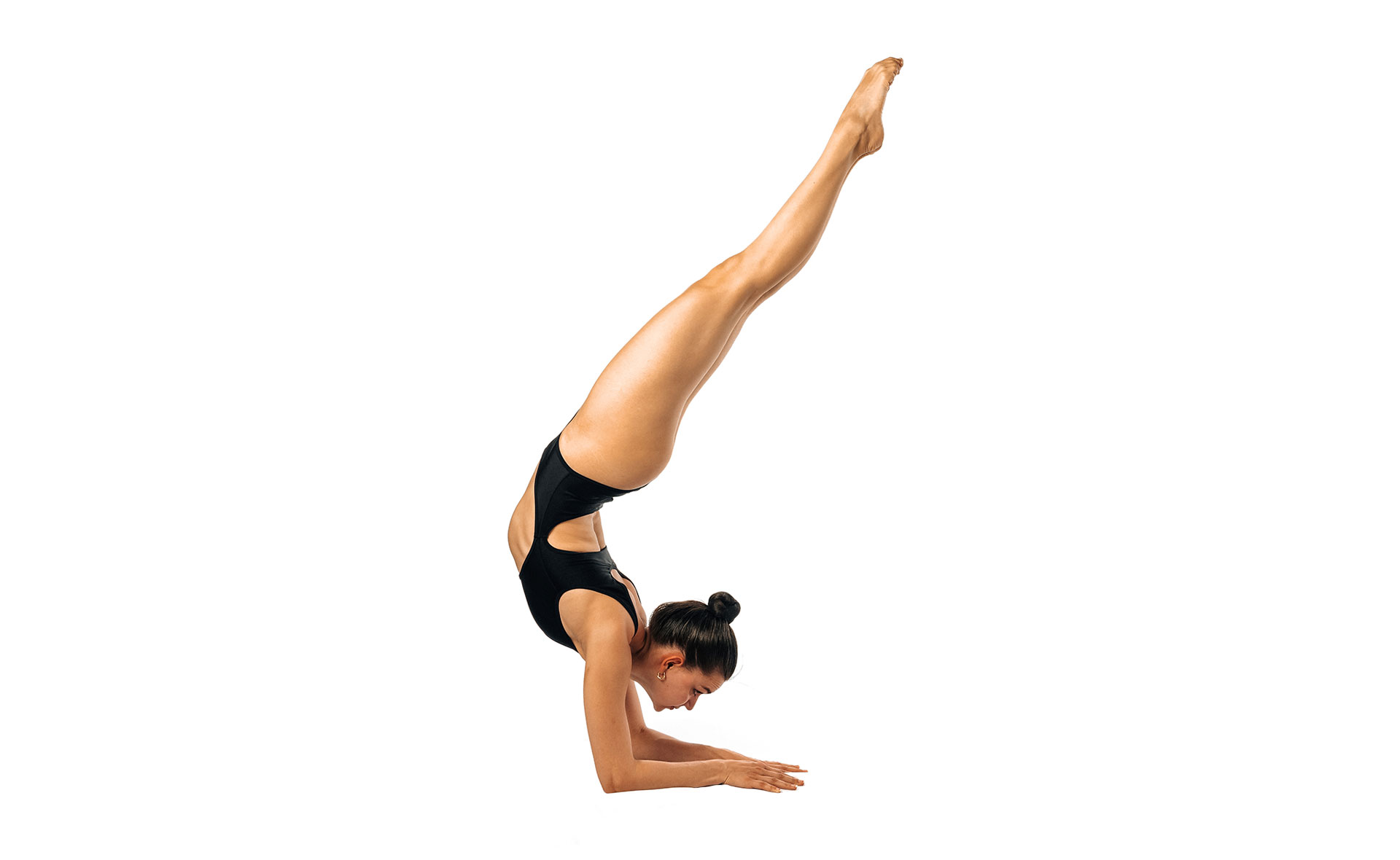 Watch what my online pole & mobility classes look like.
Send Questions or Feedback
If you have a question regarding my poledance classes or would like to ask anything, please contact me. I'm happy to help. I will also be very grateful if you give me feedback.
With a sports / pole dance mindset, I created a pole wear clothing line that withstands elements, provides elegance and performance.